Advance ticket sales available for performances.
Call Traditions at 360-705-2819.
Our Café stays open late on event nights
"We had dinner & live music.... ALL fantastic amidst a warm & cozy atmosphere & good humor. No more to say; what more could you want?"
MA – from Facebook Reviews
"Very good food and last night great entertainment put on by the Honeydrops. Place was packed. Really fun little shop there too!"
HO – from Yelp Reviews
The Jazz Jam is regularly the 1st Sunday of the month. A fine rhythm section of piano, drums, and bass will play throughout the jam with the musicians who sign up to play. Although the jam is free, donations for that rhythm section are gladly accepted.
Oly Songwriter Circle
7:00 PM, Free
Claudia Schmidt
You've heard her great performances on "A Prairie Home Companion", now see her in person.
7:30 PM, Tickets: $15, Student/low income: $10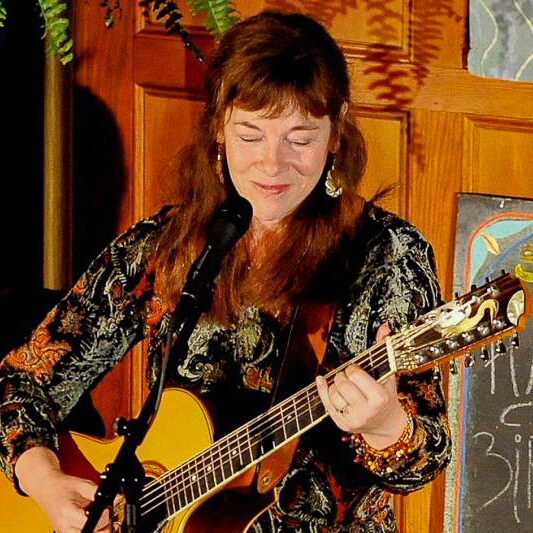 Claudia's coming back to Traditions, and we have learned to expect anything at one of her concerts a hymn, poem, bawdy verse, torch song, satire, and the gamut of emotions. Her musicality is astonishing, and her joy and love of performing are contagious.
Doula Bi-monthly Meeting
7:00 PM, Free
"I went with a friend to experience their open Mic!! What a fun treat!! Great atmosphere and yummy food. And I was able to get some gift shopping in afterwards...always a bonus!!!"
CC – from Google Reviews
"Traditions is one of a kind, and the sweetest folk and ethnic music venue I know of ANYWHERE. Don't miss it!"
SRS – from Facebook Reviews
3rd Sunday Bluegrass Jam
2:00 PM Free
This monthly acoustic jam is geared towards intermediate & advanced musicians, and jammers of all skill levels are welcome to participate as comfortable. We mostly play traditional bluegrass tunes, or songs from other genres (old-time, folk, Irish, country, etc.) played in the bluegrass rhythmic style, and instrumental breaks are passed clockwise from player to player. A list of our frequently performed tunes as well as chord charts & song lyrics are provided at the jam. Instrumentation typically comprises vocals, fiddle, guitar, banjo, mandolin, dobro, upright bass and the occasional harmonica, autoharp, accordian, or dulcimer. We ensure that our jam is FUN for all by following common jamming etiquette guidelines (www.bluegrassjamming.com) and especially by maintaining respect & love for one another. For more information please email Jordan at BellJa6@hotmail.com The jam runs for 2.5 hours.
This is a song circle for ukulele players and singers. All are welcome but it is not a performance.
Olympia Poetry Network w/ Open Mic
6:30 PM Free
Corner House
7:30 PM, Tickets: $15, Student/low income: $10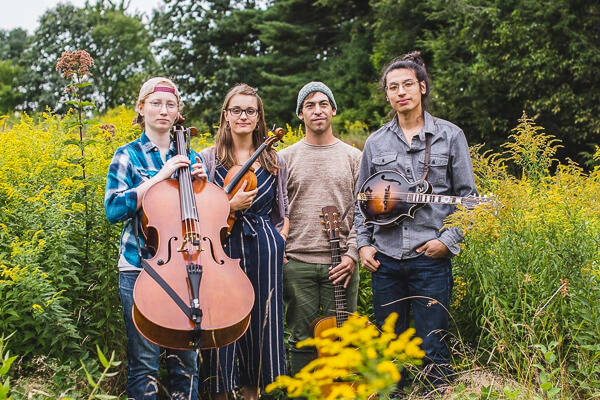 Coming to our stage for the first time, this Boston based band brings music liberally comprised of Irish, Scottish, Appalachian stringband, and bluegrass influences. This will be a fun evening! Visit the website.
Greta Matassa with John Stowell, and Clipper Anderson
7:30 PM, Tickets: $20, Student/low income: $12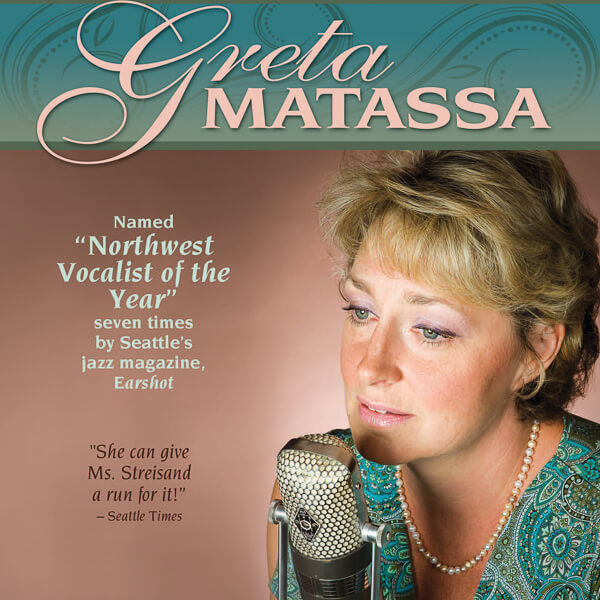 In the Pacific Northwest, where she built her career, Greta Matassa wins wide acclaim; four times, the readers of Earshot, the Seattle jazz magazine, have voted her the best jazz vocalist in the Northwest. Jim Wilke, the Seattle jazz maven and host of the syndicated "Jazz After Hours" radio program, praises her versatility. "She has a fearlessness in approaching material," Wilke says, "that makes her like an instrumentalist in a jam session." And Portland's luminary jazz guitarist John Stowell returns to Traditions. As Larry Corryell has remarked about John "John Stowell plays jazz, but he doesn't use any of the clich's; he has an incredible originality. John is a master creator." Clipper Anderson is a well-respected Seattle jazz bassist.