A tradition in Olympia since 1996
Traditions Café and World Folk Art is owned by Jody Mackey and Stacy Muguet, two entrepreneurial women with a shared vision of service to the community by providing wholesome food, live entertainment, and a marketplace supporting equitable trade relationships with low-income artisans and farmers from developing countries.
Since its founding in 1996 Traditions has evolved into a community center for concerts, workshops and public forums; a gathering place for a community of interesting and involved people. We are the 2nd generation of owners and are proud to continue to the vision of the founder, Dick Meyer.
We and our committed and friendly staff welcome your input and comments. Please stop by anytime and expect a welcoming and wholesome environment.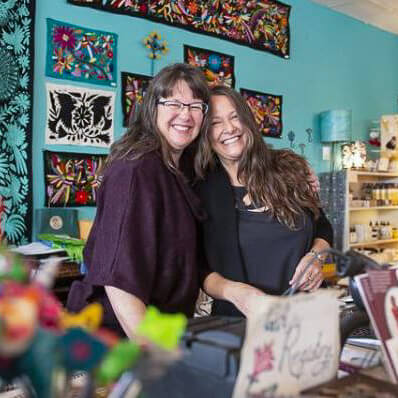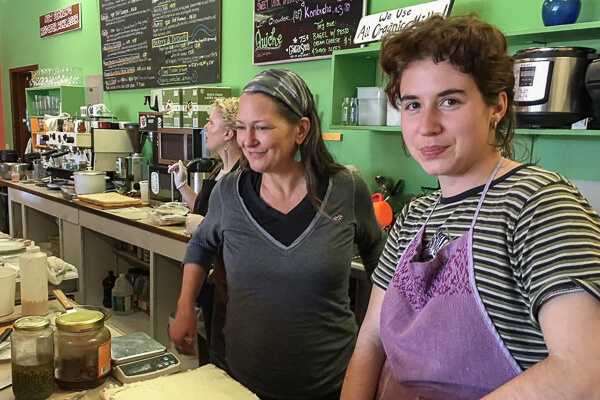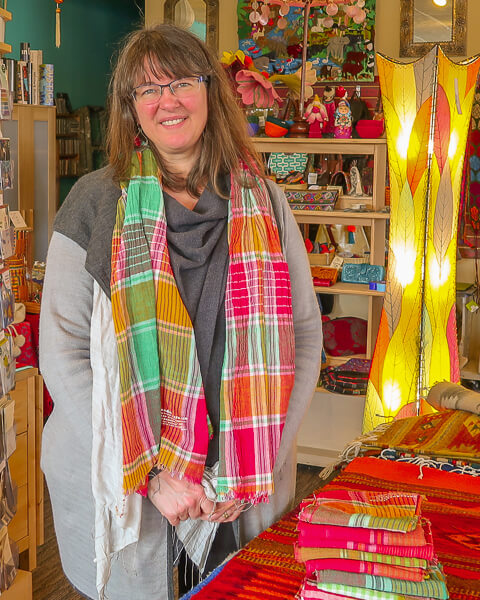 The best way to describe us is to simply give voice to the people who come here.
"Cheerful staff, wonderful food, delightful shopping! I love that place. My daughter and I always go to Traditions for lunch when we get together in Olympia."
KE – from Google Reviews
"I LOVE Traditions. I always feel there's hope for us, when I'm there..."
TL – from Facebook Reviews
"Came for a jazz event, had great food and beverages. Enjoyed a nice gluten-free lemon bar! Yum! The Jazz jam was great, too!!"
CPF – from Facebook Reviews
"This is my favorite special place in Olympia. This is where Olympia's activists go to nourish our souls."
VM– from Google Reviews
"Good food at a reasonable price, supports great local and regional musicians, ownership is committed to Fair Trade. Traditions is the real deal!"
CH – from Facebook Reviews
"I love the store and the cafe. I can find unique and meaningful gifts here that often have significance beyond the superficial. Staff are engaging without being invasive. I've struck up interesting conversations here many times. I've also attended musical events at the cafe and they've always been great. The cafe is clean and homey. It's very cozy and the food is consistently good. I had some pie one time that was incredible and their soups are usually very tasty. I'm a fan."
RW – from Yelp Reviews
We have a tradition of activism and community outreach. We are pleased to support several local, state, national, and international organizations that share our values.
Traditions has been recommended by: